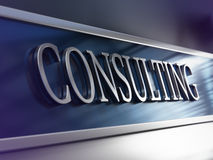 Collaton Consultancy Limited want to help you understand water treatment, Legionella and Pseudomonas and the problems it create for you in site.
The service we offer is to resolve your on site problems by helping you create a simple plan of action to ensure conformity and compliance with relevant legislation and guidance.
To help you do this we offer various supporting services.
Technical Support
With over 40 years of experience in the water treatment industry Collaton Consultancy Limited are ideally placed to offer you in-depth technical support to help you manage your systems.
Whether you are an end-user or a water treatment service company we can offer training and technical support. Not only is the support we offer backed by many years of on-site water treatment servicing of accounts but also having built, run and managed water treatment chemical manufacturing sites the experience we offer is second to none.
This means that no matter what your problem you can rely on Collaton Consultancy Limited to help you resolve it. This support can be offered in the form of documents, on-site work or via telephone so we are always available to help you
Legionella and Pseudomonas
Legionnaires Disease and Pontiac Fever are caused by bacteria from the species Legionella. Many countries have legislation in place to control the problems associated with these bacteria in the engineered environment and therefore a site has to comply with these regulations.
Collaton Consultancy Limited's strength is helping sites comply with these regulations and put in place robust systems for compliance. The model below describes our approach to this problem as we help sites put all the various parts of this process together and then audit on a regular basis to ensure compliance.
Whether you are an end user or a water hygiene company looking for independent help and support Collaton Consultancy can help you comply with current legislation and guidance. Putting together the road map to success using the skills and knowledge is part of the solution to enable compliance to the relevant regulations.
Our training will then embed this knowledge into your team ensuring each and every part understands the importance of their role and how to help overcome these bacterial problems on site.
Whether you are an end user or a water hygiene company Collaton Consultancy Limited have staff that can help you with all aspects of Legionella and Pseudomonas control on site. Dedicated, secure, SharePoint micro-sites can be created for customers to help collect information and share with all site staff enabling one location for all Legionella and/or Pseudomonas information. Workflow processes can then be created to ease the flow of information between staff and Collaton Consultancy Limited
Authorising Engineer (Water)
In the UK HTM00 "Policies and principles; Best practice guidance for healthcare engineering" describes the need to appoint an independent professional advisor with the brief to provide services in accordance with Health Technical Memorandum guidance, in this case HTM0401 and HTM0105.
As an experienced Legionella and Pseudomonas professional our Managing Director, Nigel Richardson, fulfills the role of Authorising Engineer (Water) for Hospitals and also acts as an independent consultant. Nigel is a Fellow of the Institute of Healthcare Engineering and Estate Management (FIHEEM)
Expert Witness
Our multi award winning Managing Director, Nigel Richardson, is a member of the Register of Expert Witnesses in the UK and has been vetted by references from satisfied clients. He has been an Expert Witness for over 10 years having covered water treatment cases as well as Legionella cases. Our main strength is identifying compliance and gaps relating to the relevant legislation and guidance.
Examples of cases our Managing Director has been involved with include:
A private leisure club where a visitor caught Legionnaires' disease from a hot tub.
A hotel where a visitor caught Legionnaires' disease.
Investigation of a private boat to determine whether it was possible to catch Legionnaires Disease from the installation.
A hospital where cases of Legionnaires' disease existed.
A hotel in the USA where a visitor died due to Legionnaires' disease.
A building in London suspected as being the source of a workman on site catching Legionnaires' disease.
An investigation into the causes of a major failure of a heating system causing millions of pounds of damage.
Inquests into the deaths of patients at several hospitals
Determination of whether an extension increased the risks of Legionella being present.
Helping several hotels respond to questions prior to potential prosecutions from Environmental Health Officers.
A major Legionnaires' disease outbreak possibly coming from multiple cooling towers.
A ship where there was a potential case of Legionnaires' disease
Helping a water treatment company defend itself against a claim from one of its customers
Training
Whether it is online video based training or onsite bespoke face to face training Collaton Consultancy can offer a host of training courses to suit your needs.
Training is not just about sitting in a classroom, it takes many different forms so Collaton Consultancy Limited offer training to suit the client needs. The relevant authorities are interested in more than just training, competence needs to be shown and as a result classroom training is only part of what we offer.
A range of training courses are available in varying formats, classroom training and on site training are all available based on a thorough understanding of a client needs assessment.
CPD accredited courses and information are based on over 40 years experience in the industry providing an in-depth knowledge and understanding of the subject being offered. Courses can be offered direct to the end user or via a water treatment company as an independent course. Whatever your chosen means of training you can be assured that the highest quality training is on offer from true experts .