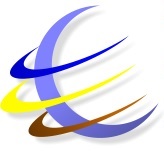 Legionella and Pseudomonas support
Collaton Consultancy Limited understand the pressures of managing water treatment. We understand that preventing a Legionella or Pseudomonas aeruginosa infection can be stressful. Having spent a lifetime working in the industry and lived through these same problems we deeply understand your problems and how to help you solve them. For this reason we have developed software tools that can help you manage your water treatment. This includes a database solution to manage your Legionella and Pseudomonas aeruginosa laboratory results as well as manage any point of use filters installed.
Water tendency calculators
We have created spreadsheets to quickly and easily calculate Langelier Saturation Index, Ryznar Stability Index and Puckorius Scaling Index. No more complex calculations, just plug in your water analysis and the spreadsheet does the rest. Check out or shop for more details.
Contact us by clicking on this link
Or phone us on +44 (0)7958 124563
---
Check out our Youtube videos at www.youtube.com/@watertreatmentexpert
---
Download our Online Training Catalogue in PDF format to see all of our online training courses.
---