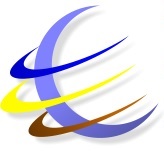 Water Treatment, Legionella and Pseudomonas support
Collaton Consultancy Limited understand the pressures of managing water treatment. We understand that preventing a Legionella or Pseudomonas aeruginosa infection can be stressful. Having worked in the industry for over 40 years and lived through these same problems we deeply understand your problems and how to help you solve them.
Trouble free compliance with legislation and guidance
We understand you want a stress free business life where you can comply with ACoP L8, HSG 274, HSG 282, HTM0401 or the relevant guidance for steam boilers, closed circuits and process waters.
Training, auditing, consultancy
By understanding your problems we can guide you with training, auditing and consultancy. This will help you create a simple plan to comply with legislation and guidance regarding water treatment, Legionella and Pseudomonas.
Compliance planning
By allowing us to audit your system, work with you to create a workable plan and train you and your staff, we will create with you a plan for trouble free compliance.
Contact us by clicking on this link
Or phone us on +44 (0)7958 124563
---
Check out our Youtube videos at www.youtube.com/@watertreatmentexpert
---
Download our Online Training Catalogue in PDF format to see all of our online training courses.
---
Customer Feedback
SB., Training Delegate, Water Treatment Company, "I just wanted to say thank you for your time today I really appreciate it… Honestly, I found it really interesting, and your knowledge is AMAZING!"
Solicitor: "I would like to take the opportunity to thank you for all your assistance in this matter. I am confident that it is in part the strength of your report which convinced the CPS to come to the negotiating table at all, and so it has been invaluable despite the trial not now proceeding"
S.C., Water Treatment Company: "Before our involvement with Collaton Consultancy we Identified the need for some technical support and an independent training/consultancy service to offer our customers. On involving Collaton Consultancy they provided flexible and professional training programmes for our varied clientele, giving practical and sensible advice and guidance on the requirements for water hygiene statutory compliance, together with a wealth of experience and technical knowledge for water treatment." S.C added that Collaton Consultancy offer "A first class consultancy service"
D.E., Manufacturing Company "Before using Collaton Consultancy we had a lack of knowledge regarding Legionella management, i.e. management plan, training, interpretation of our supplier's Legionella Risk Assessment. Collaton Consultancy provide us with additional training, independent audits and ongoing consultancy support." D.E. added "Nigel is an expert in his field and has a wealth of knowledge of Legionella management."
M.C., PFI "Before we used Collaton Consultancy we were having poor water quality and management by the onsite maintenance company. Once we involved Collaton Consultancy they were able to perform a high level assessment and immediately identify the deficiencies, not only within sample findings but also identify the likely causes, interfaces between criteria and outline considerations for remediating the issues."
M.C. said: "I've worked with Nigel Richardson in particular for a number of years in a number of roles, covering differing aspects of water compliance. Nigel is a true water professional able to identify issues quickly, offer solutions and suggest other areas which may be overlooked."